Genre:
SplatBukkake, UKxxxPass, Bukkake,
Blonde
,
Big Tits
,
Blowjob
,
Handjob
, Titty Fuck,
Cumshot
, Facial, Cum on Tits,
MIlf
, Boobs
Video Description:
Every now and then we stumble upon an absolute diamond. Tanya Virago is one such diamond! She saw some of our mucky videos on the internet and asked if she could pop by next time she was in the area. Of course, we made it all happen and arranged a little bukkake and
gangbang
night especially for Tanya. This woman LOVES the dick, thats for sure!
Genre:
JulesJordan, Big Butts,
Big Tits
,
Blondes
,
Blowjobs
, Brunettes, Cum Swap, Deep Throat, Facial, Lingerie,
MILF
, Squirting,
Teen
, Boobs
Video Description:
Dee Williams & Natalia Queen tag team Markus Dupree until he gives them what they want! Dee & Natalia are out on the balcony in their pink lace lingerie and black high heels as they show off each others' bodies to the camera. They head inside to get more comfortable on the couch and make out while they play with their tits and wait for their cocksman. Markus arrives and immediately drops his pants and pulls out his cock so the girls can start sucking on it. Natalia goes first and licks that dick until Markus grabs her head and fucks her face hard. He lets the girls take turns blowing him then Natalia spins around into doggystyle so Markus can fuck her first. Dee lays her head on Natalia's ass and watches her take that cock deep then Markus pulls his cock out so she can suck it before putting it back in Natalia's tight, young snatch. The girls switch places so Dee can get dicked down as Natalia provides oral support to keep that cock wet. Markus stacks Natalia on top of Dee for easy access to both of their horny holes as he proceeds to take turns hammering both of their holes. He props Natalia up on the arm of the couch in missionary and continues fucking her but then stops so he can make her squirt into Dee's mouth. Markus and Dee clean up the mess that Natalia made and both lick her pussy before Markus gets back to pounding her hard. Dee gets in between them so Markus can fuck her from behind while she eats Natalia out then he puts Dee on the arm of the couch so he can pay special attention to her
MILF
pussy while Natalia sucks on her clit. Markus fucks them both until they're both fully satisfied then gives them his load which they happily share.
Genre:
JulesJordan,
Anal
, Ass To Mouth, Big Butts, Big Cocks,
Big Tits
,
Blondes
,
Blowjobs
, Facial, Gaping, Lingerie,
MILF
, Boobs
Video Description:
Sexy
MILF
Dana DeArmond spreads her asshole to accommodate Manuels thick dick! Dana's a seasoned performer that's still looking hot as ever in her black & orange lace lingerie with matching stockings and high heels. She bounces up and down so we can watch her marvelous melons jiggle before Manuel goes in for a closer examination. He pulls out her tits and pinches her nipples then has Dana turn around to show off her tight
MILF
ass. Dana strips out of her lingerie and plays with herself as she makes her way upstairs to the bedroom then gets on the bed in doggystyle as she waits for Manuel. When he finally joins her on the bed, Manuel takes his time licking her asshole as she grinds her butt against his face. Dana turns over so Manuel can pleasure her pussy with his tongue before standing up and pulling out his massive dong so Dana can return the favor. Manuel fucks her face hard then slides his cock between her boobs and titty-fucks her before laying on the bed so Dana can mount his monster cock. Dana grinds her pussy on that giant dick as Manuel hammers away at her tight hole then they lay down in spoon position so Manuel can play with her clit as her continues to pound her pussy. Manuel's not done with her yet, he pulls his dick out and slides it ever so gently into Dana's tight backdoor then starts to rail her harder as her ass opens for him. He pounds her ass in reverse cowgirl then Dana goes down to taste her ass juices off of Manuels dick before smothering his face with her beautiful butt. She lays back down in missionary so Manuel can continue the
anal
action as he fingers her pussy at the same time. Dana gets on the ground and takes that massive dick up her ass in doggystyle until Manuel shoots his load across her pretty face.
Genre:
JulesJordan, Big Cocks, Brunettes, Deep Throat, Facial, Lingerie, Natural, Squirting, Tattoo, BBC,
Teen
Video Description:
Janice Griffith proves that "New Yorkers like to go big!" in this scene with Dredd. The slender, silky Griffith hits some high notes while learning from Dredd's massive male matriculator. Miss Griffith is fully educated in the "ways of Dredd". She's a quick learner as she commands his bigness to cram all of it into her tiny, young pussy. Dredd delivers and she quickly covers his cock in a pornstar sheen. Janice likes it so much she creates a massive girl geyser while Dredd slaps his huge python in a rhythmic role on her twat.
Genre:
Shoe
Fetish
, High Heels, Stilettos, Black Shoes,
Brunette
, Facial, Cum On Face, Mistress Evilyne, Theenglishmansion, The English Mansion, Tem, Full Movie, Complete Clip, Entire Clip, Huge Cock, Giant
Strapon
, English Humiliatrix, British Humiliatrix, British Mistress, English Mistress, English
Femdom
, English Female Domination, English Dominatrix, British Dominatrix, Uk Domme, Uk Domina, Uk Dominatrix, English Humiliatrix, British Humiliatrix, Pro Mistress, Pro Domme, Pro Domina, Pro Dominatrix,
Fetish
Clothing, Sexy Clothing,
Bdsm
, Dungeon,
Extreme
Abuse,
Extreme
Degradation,
Extreme
Humiliation,
Hardcore
Degradation,
Hardcore
Abuse,
Hardcore
Humiliation, Kinky
Femdom
,
Femdom
Kink, Mental Humiliation, Mental Domination, Mental Abuse, Verbal Abuse, Verbal Humiliation, Verbal Domination, Mental Degradation, Verbal Degradation,
Dildo
Worship,
Dildo
Licking,
Dildo
Sucking,
Strapon
Licking,
Dildo
Gagging,
Strapon
Gagging,
Strapon
Worship, Shiny Latex Dress, Glossy Latex Dress, Sexy Latex Dress, Mistress In Latex, Domina In Latex, Latex Clothing, Latex Outfit, Goddess In Latex, Real Slave, Ass Play, Cruel
Brunette
, Sado-Maso, Young Mistress, Young Goddess, Young Dominatrix, Young Domme, Young Domina, Young Woman, Ass Spreading, Ass Pain, Whore Training, Brutal Fucking,
Anal
Stretching, Cfnm,
Anal
Play,
Anal
Dominaion, Bitch Fucking, Arse Fucking,
Femdom
Sex, Severe Sex, Slutbag, Fucked Bitch,
Anal
Slut, Bitch Boy,
Dildo
Play,
Dildo
Fucking, Pegging,
Strapon
Bitch, Male Insertion, Hard Fucking, Ass Fucking,
Anal
Fucking, Cruel Ass Fucking, Big
Strap-On
Cock, Intense Pounding, Digs His Ass,
Anal
Torment, Fucked Him Hard, Brutal
Strap-On
, Long
Strapon
, Slut Hole, Dominant Woman, Beautiful Sadist, Erotic Torment, Female Supremacy, Male Abuse, Abused Male, Abused Slave, Female Superiority, Slave Humiliation, Slave Abuse, Loser,
Femdom
, Female Domination, Used, Pegged, Pvc
Video Description:
Mistress Evilyne is training her sub to become the best cock sucker, so she can pimp him out at the local gloryhole. She puts in her biggest
strapon
and is soon shoving the fat phallus down his eager mouth, face fucking him and guiding and improving his sucking skills. She then works on his asshole, fingering and stretching the tight muscle until it starts to open and allow her to feed the length of dick into his boicunt, pegging harder and harder as he moans in pleasure. Mistress then gets him on his knees and shoots a massive load of cum from her squirting dick, coating his face and mouth, in preparation of what his future will be.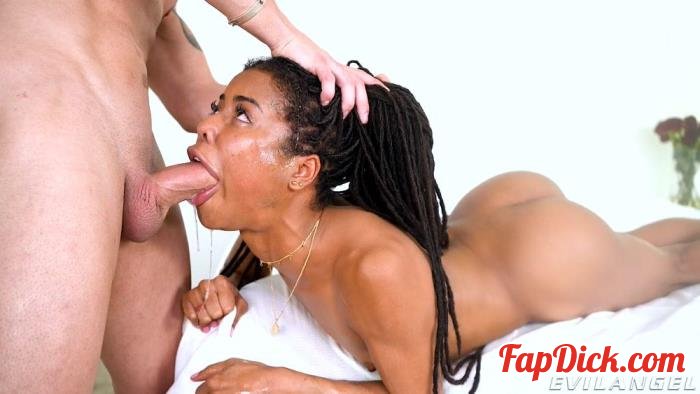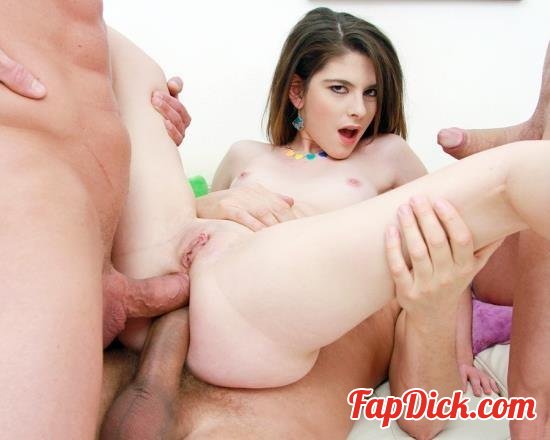 Genre:
JulesJordan,
Teen
, Big Cocks,
Blowjobs
, Brunettes, Deep Throat, Facial, Natural, Outdoors, Rimming
Video Description:
Brunette
babe Dana Wolf gets maximum penetration from Manuel. Dana's wearing a tiny string bikini with white high heels and a pink choker as she teases by the pool. Manuel puts her in a cage where she continues to show off her sexy body and starts to remove her clothes then finally lets her out once she's totally naked so she can jump in the pool. Dana plays with her pussy in the pool and gets herself nice and wet (in more ways than 1) before making her way over to the outdoor chairs to meet up with Manuel. As Dana shakes her ass Manuel makes his way in and he immediately buries his face in her butt and starts licking. He fingers her from behind and then spins Dana over so he can play with her tits as he sucks on her clit at the same time. Manuel takes off his jeans and shoves his thick dick in Dana's mouth while he reaches back to her ass so her can play with her pussy. Dana shows that she knows her way around a cock as she sucks and slobbers all over Manuels man-meat before climbing on top of him and taking it for a ride. She grinds her pussy on that dick as Manuel reaches around and fingers her asshole making Dana ride him even faster before turning into spoon position so he can flick her clit as he pounds her pussy. Dana gets into reverse cowgirl and sits back down on that cock so Manuel can shove his thumb into her butthole as she takes that big dick balls deep. She gives him a quick foot job with her pretty toes then rides that thick cock until Manuel shoots his splooge all over Dana's face and mouth. I hope we see a lot more of this young slut.
Video Description:
We haven't seen Vicky Love performing such a
gangbang
you would want to remember, so here you are - the stunning Hungarian babe comes to Madrid to be fucked by a bunch of horny guys while being fully cum-covered and being fed with sperm in the same time!
Vicky is sucking a dick and is being fucked in the same time when cum starts spurt to her face but she's ready to accept it. The guys flood all her beautiful face, her curly dark hair, her flawless tits and her magnificent eyes with sticky dense cum. Vicky loves the action and swallows 36 loads, wow!